As your child grows up, you may find that you are spending more and more on toys, sports equipment, and other paraphernalia. At the top of the list for most kids is a skateboard.
Skateboarding is a great way for children to get exercise, have fun, and learn new skills. But how much does a skateboard cost?
The prices for skateboards can range from as little as $10, but you really need to be careful with what you buy, as some of the cheaper ones will likely fall apart after a few uses.
For about $25 you can get a good starter board, and for around $50 you can get something that will last a little longer. If your child is serious about skateboarding, he or she may want to invest in a more expensive board, but for the average child, the $50 range should be fine.
How Much Does It Cost to Own and Maintain a Skateboard?
There are a few additional costs that you need to consider when buying a skateboard. First, you will need to buy some safety gear, such as a helmet and knee pads. Some children may also want elbow pads. The gear can be bought for as little as $20, but you may want to spend a bit more if you want good-quality gear.
Another cost to consider is the price of replacement parts. Skateboards do wear out, and the parts that tend to wear out first are the wheels and bearings.
If your child is a frequent skateboarder, he or she may go through a set of wheels and bearings every few months. Replacement parts can be expensive, so you may want to budget for this expense.
How Can You Save Money on Your Next Skateboard Purchase?
There are a few ways to save money when purchasing a skateboard. First, consider buying a used board. There are many online marketplaces where you can buy used skateboards.
However, be careful when purchasing a used board. Check with the seller to make sure all of the parts are in good condition and be sure to ask about any repairs or damage that may have been done to the board.
Another way to save money is to buy when there is online or in-store clearance. Many skateboard companies offer discounts on their boards when there is a sale going on. You can also find sales on online marketplaces such as Amazon when the demand for skateboards is low.
Final Thoughts!
With a little research and careful consideration, you can find a skateboard that your child will love and that doesn't break the bank.
The long-term costs of skateboarding are worth it for the hours of enjoyment your child will experience. Be sure to budget for replacement parts and safety gear, and you're good to go!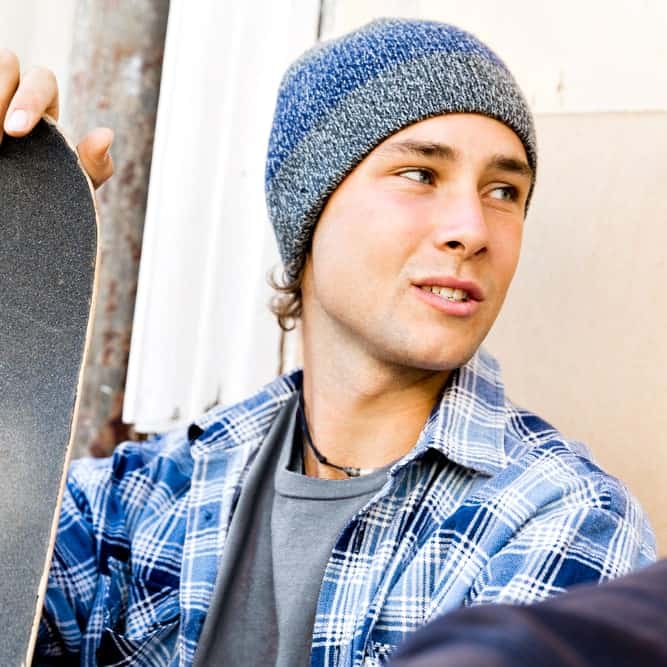 Hi, my name is Eric and I live for skateboarding! I hope you've enjoyed this blog post? If you have it would make my day if you could share it with your friends and family. The more people I can get active and skateboarding the better. I'm here to help you think less and skate more so please keep following my work.